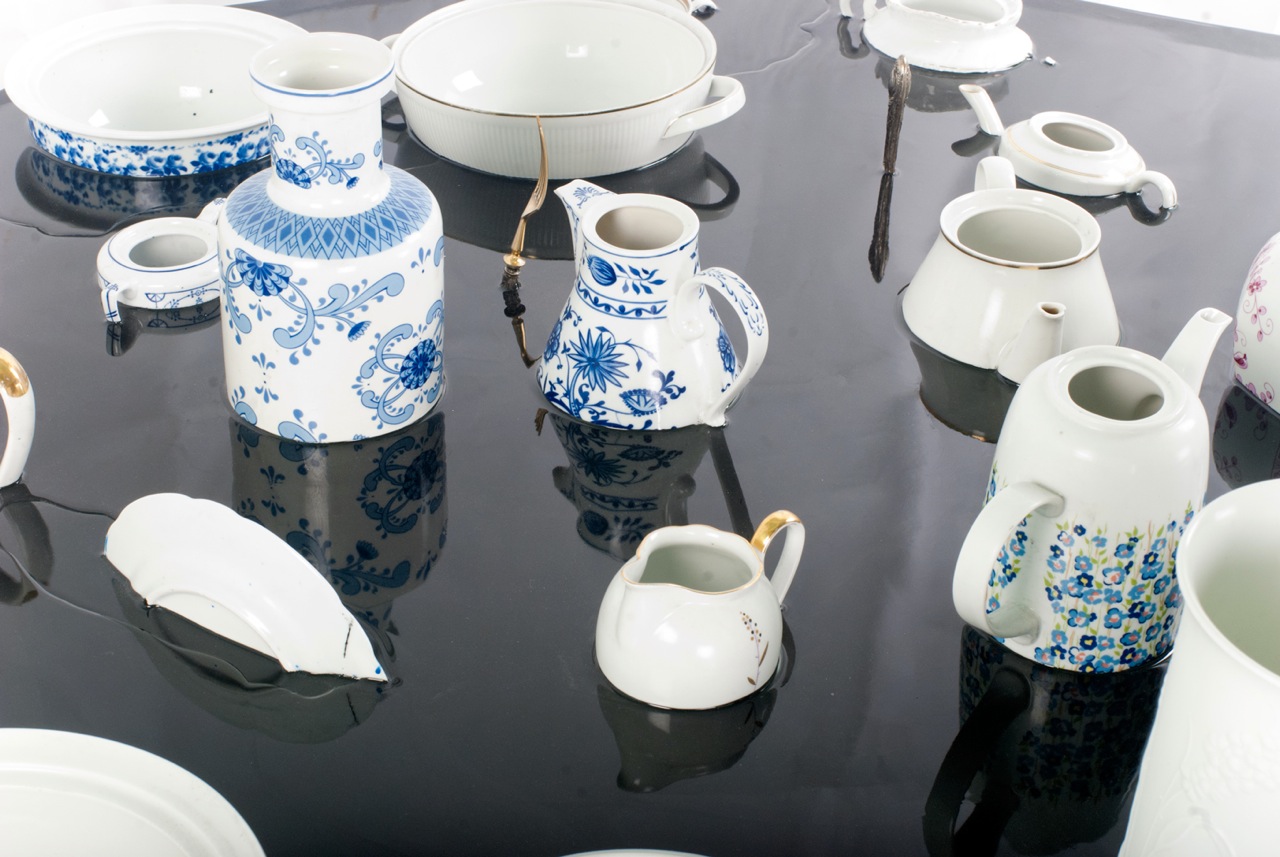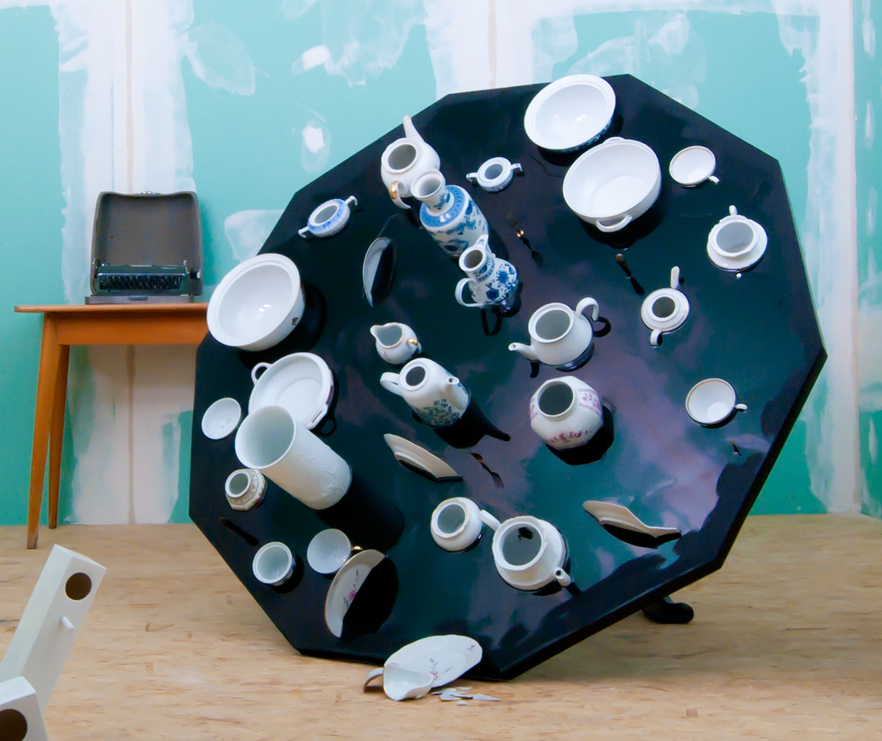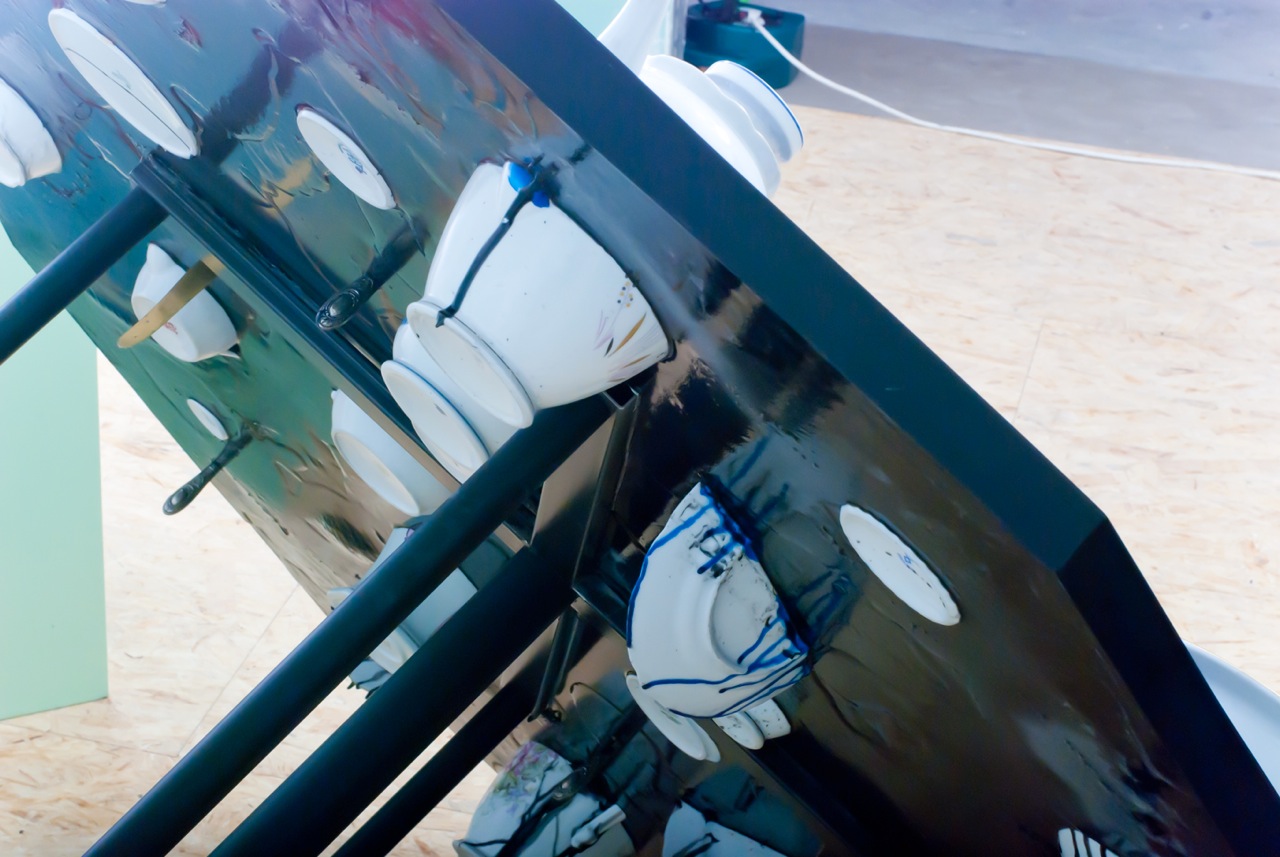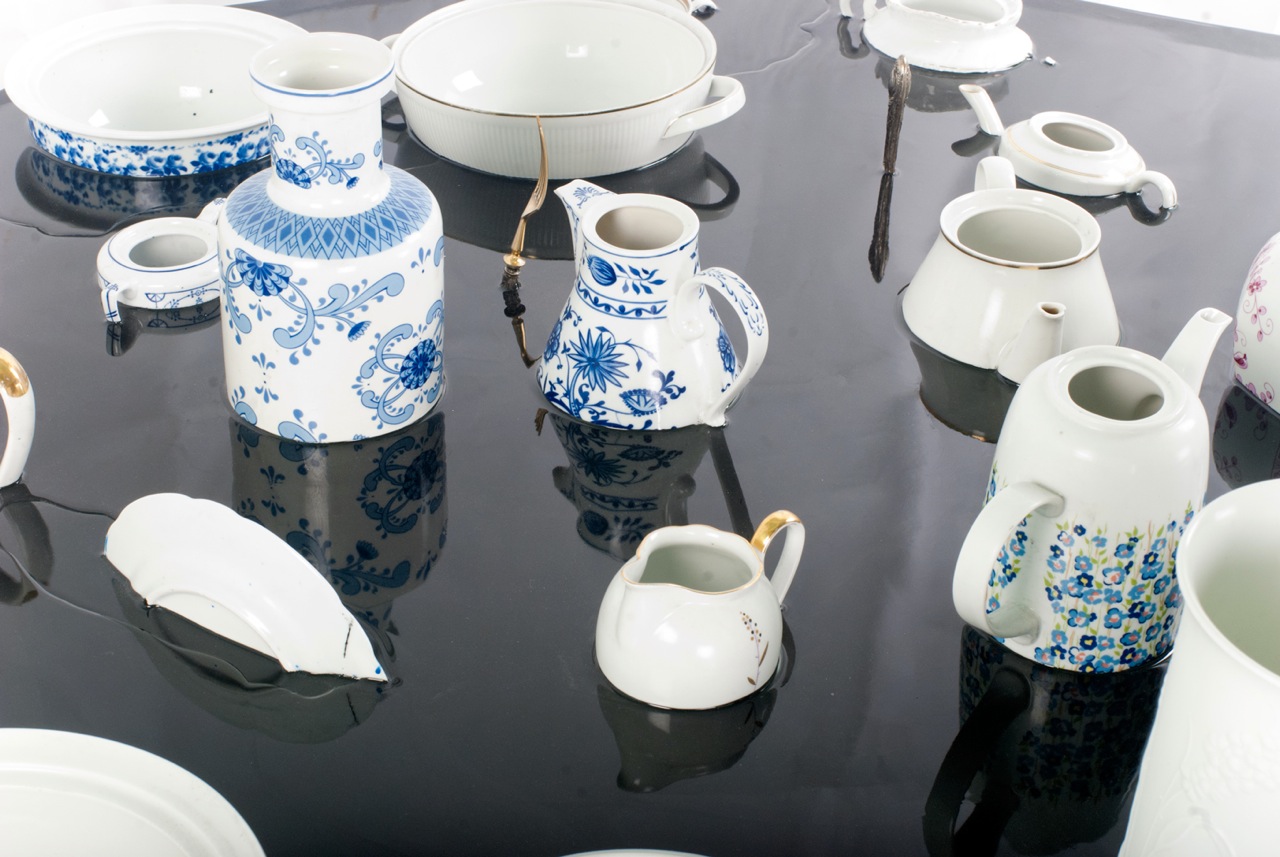 Home For The Holidays, 2012
Home For The Holidays is a table depicting an apocalyptic post dinner family event.
This out-of-concept project comes from studio experimentation with resins ending in an installation piece, first used an advent calendar in the Andaz Hotel, London. Further work was made on the piece on it's return to the studio, ultimately becoming an art installation displayed on it's side.
Epoxy, Polyester, Porcelain and Steel.